How spiritually dangerous is it to be using only the KJV? Does it simply hinder your ability to understand Scripture (which is more than enough reason to avoid it at all costs), or does it actually get worse? Believe it or not, it gets MUCH worse!
When they teach the KJV is the standard of what and what not should be in any translation, the King James Only Bible believers also infer that non-King James Only Bible users will be lost when they cite Rev. 22:18,19 as supposed proof against using all other Bible translations. Let's look at those verses:
For I testify unto every man that heareth the words of the prophecy of this book, If any man shall add unto these things, God shall add unto him the plagues that are written in this book: And if any man shall take away from the words of the book of this prophecy, God shall take away his part out of the book of life, and out of the holy city, and from the things which are written in this book. (Rev 22:18,19, KJV)
If that passage is a real warning against all non-KJV onlyites, then: (1) Rev. 22:18,19 had no meaning until after 1611, when the KJV was first translated, and (2) All non-KJV onlyites will be lost. Not only are the KJV only users wrong, they are dangerously wrong. (Again, false doctrine often leads into more dangerous false doctrines, as shown here!)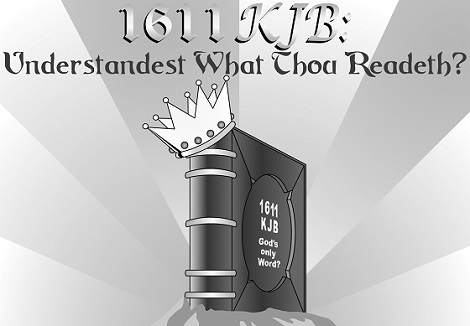 Is The 1611 King James Bible God's Only Word?
Great flash cartoon refuting this erroneous belief.
Dan Corner is Director of Evangelical Outreach, an evangelist and holiness preacher. Check out his apologetic website at http://www.evangelicaloutreach.org